Everything You Need to Know About HLSR
It's rodeo season in Houston! Every year there are a lot of questions that people have regarding parking, tickets, the carnival, etc. We're here to help! Down below are a few helpful tips to allow you to have the best possible time at the Houston Livestock Show and Rodeo.
Take the park and ride or metro rail to save money on parking.
In addition to saving money, you'll also be saving yourself some time by not having to wait in crazy Houston traffic.
Write down, take a picture of what entrance you go in and where you park! There are tons of parking lots and it can get confusing to remember where you started so this is crucial!
It costs money to get in! If you don't have a ticket to the "rodeo/concert" you will likely have to pay to get in the gates. Except kids on value Wednesdays.
No Re-Entry. Yup, once you are in then you are IN! No coming and going as the rodeo only lets your ticket be used once.
Children two and under are free daily to get in on the grounds.
Not sure what events are happening at NRG Park?
Download the rodeo app for purchasing tickets, a daily schedule, the entertainer lineup, parking & maps, food & retail vendors, & more. This is going to clear up so MUCH of your confusion. Promise.
Buy half price carnival books BEFORE cook-off.
This will allow you to have tickets for rides & games for half the price but does not cover the entrance fee. Unfortunately they are not sold after the rodeo starts.
Looking to save some cash?
Visiting the rodeo on a Family Wednesday, you're sure to find some deals. Concert tickets start at $18 and many food booths, games and rides will be discounted to $2 between 11 a.m. to 4 p.m. Entry fee to the fair grounds is completely free for children under the age of 12 and for seniors over the age of 60. These prices will be available every Wednesday throughout the rodeo season.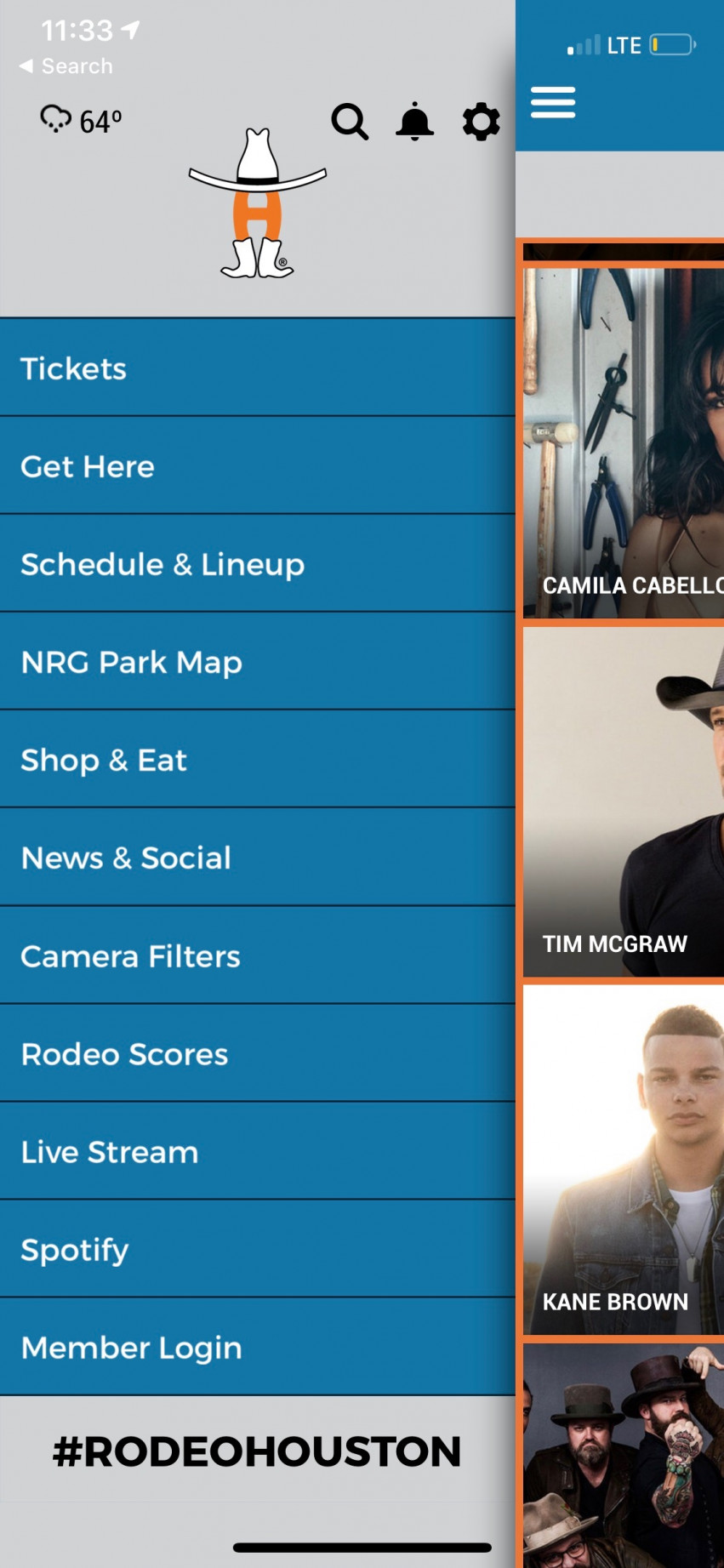 For Parent rodeo-goers:
If you're worried about your child's safety, we've gathered a few tips that might help to ease your anxiety.
Have copies of your contact information written down and put in your child's back pocket or in their shoe.
Another important tip is to take PLENTY of photos. Take a full body photo of your child that shows the clothing that they are wearing. This will be handy if your child become separated from you.
Before going into the show, find the Directions and Assistance booth inside of the gate. Introduce your child to the volunteers. These helpful men and women will be responsible for caring for any lost children that night and getting them back to their parents or guardians. Also remind your little one that if they can't find you, they can head back to that booth and you will look for them there.
With all that being said, the most important tip is HAVE FUN! And wear comfortable shoes because you'll be doing a lot of walking too! Strollers and wheelchairs will not be available for rent inside the gates so bring what you need. And the carts you see rolling around can't be used by rodeo-goers. So you are walking unless you bring something to carry you or your children in!