Heights Highlight: GloGirl
If you've been in or near the Oak Forest area, chances are you've heard of or driven past GloGirl Spray Tanning. Owner Stacey Fike and her team have been making Houston GLO for over 10 years. It all started when she became a licensed massage therapist and landed a lead therapist role at Nordstrom Houston and Dallas Galleria locations.
"As the lead therapist, we're responsible for not only our team, but we're also responsible for seeing what's fresh and new in the beauty industry," said Stacey. "And one of the things that was kind of hitting the market 15 years ago was spray tanning."
Nordstrom jumped on the trend and trained their staff in spray tanning. Stacey quickly went from having only a few spray tan appointments, to a schedule full of only spray tans and less and less massage and body treatments. She realized soon after that there was a very specific clientele in Houston that liked to be tan, but they also didn't want anyone to know that they get spray tanned.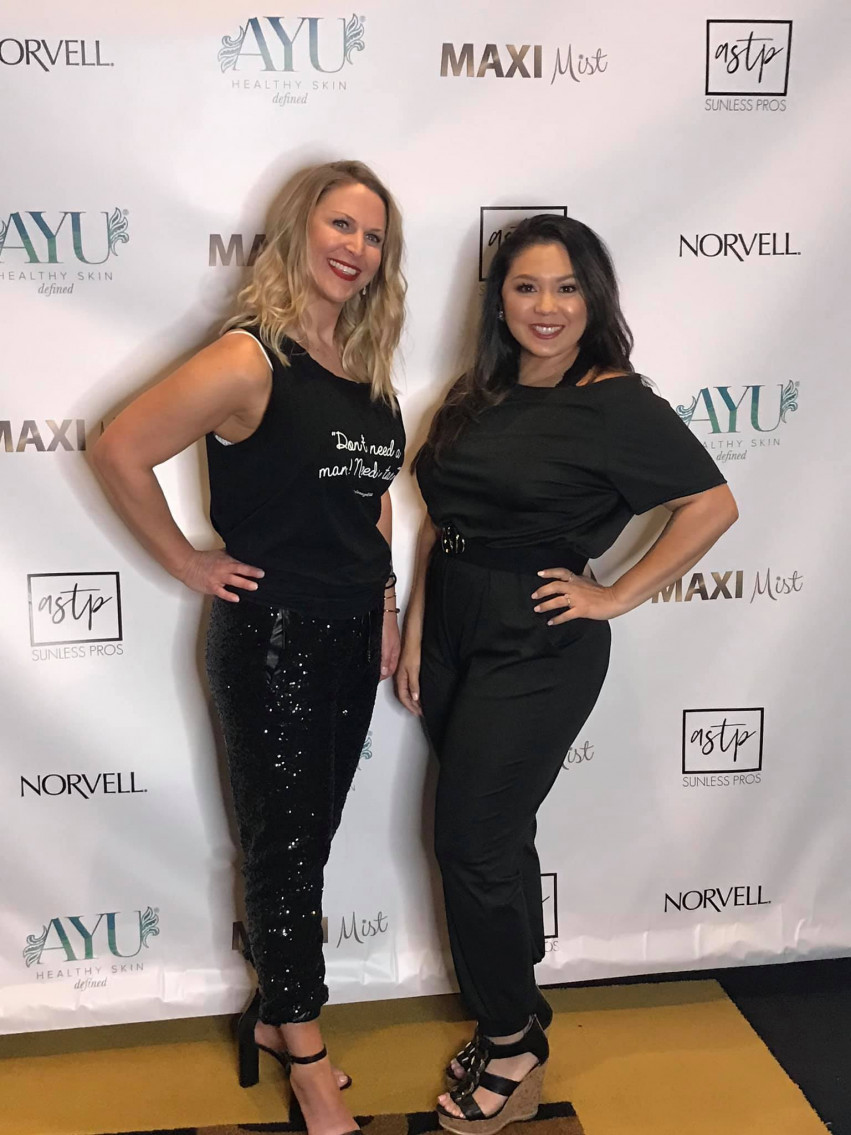 "They're also savvy, They don't want all the skin damage, the sun damage. They want to have that golden appearance, but they don't want all the side effects of what sun damage can do," said Stacey. "Those clients started asking me to come to their homes to do their tans and that's kind of how I got started."

And thus, GloGirl was established. It began as a mobile business but has since grown to have its own space within the Top Knot Salon at 3502 Oak Forest Drive.
The contrast between the two varying salon experiences creates a bit of a buzz amongst clients coming in for a hair service. These visitors typically might be sitting in a salon chair for 45 minutes to even multiple hours depending on the hair service. Whereas a spray tan takes up to only 15 minutes.
"As clients are sitting up front getting their hair done, they see people walk in and then 15 minutes later walk out looking totally different," said Stacey. "So it definitely creates a lot of like 'what are they doing, what's going on back there.'"
The instant gratification is only one of the many benefits of spray tanning.
"We're all guilty of using tanning beds, and being out in the sun and getting a little too much UVA and UVB exposure," said Stacey; "We use organic solutions so it's a very clean, very safe product. It's quick, it's easy, it's convenient. That's the biggest benefit and you don't have to worry about any of the harmful side effects when you come to get a spray tan."
In this day and age, we can all feel a bit of relief about beauty services using organic and safe products on our skin. But what about the color match? I'm sure many of you have seen that episode of friends, where Ross gets a spray tan and it just goes terribly, terribly wrong.
"We don't do the booth tanning, everything is done by trained technicians," said Stacey. "Every technician sits with the client and does a quick consultation. They're going to take into consideration hair color, eye color, your natural skin tone, if you're tanning for an event, or if you're just tanning because you want some color, we're going to take all those details into consideration before we even decide which product to use on you. So it's a very customized experience and talking about 'Ross,' we kind of take that 'oops' factor out of the spray tan."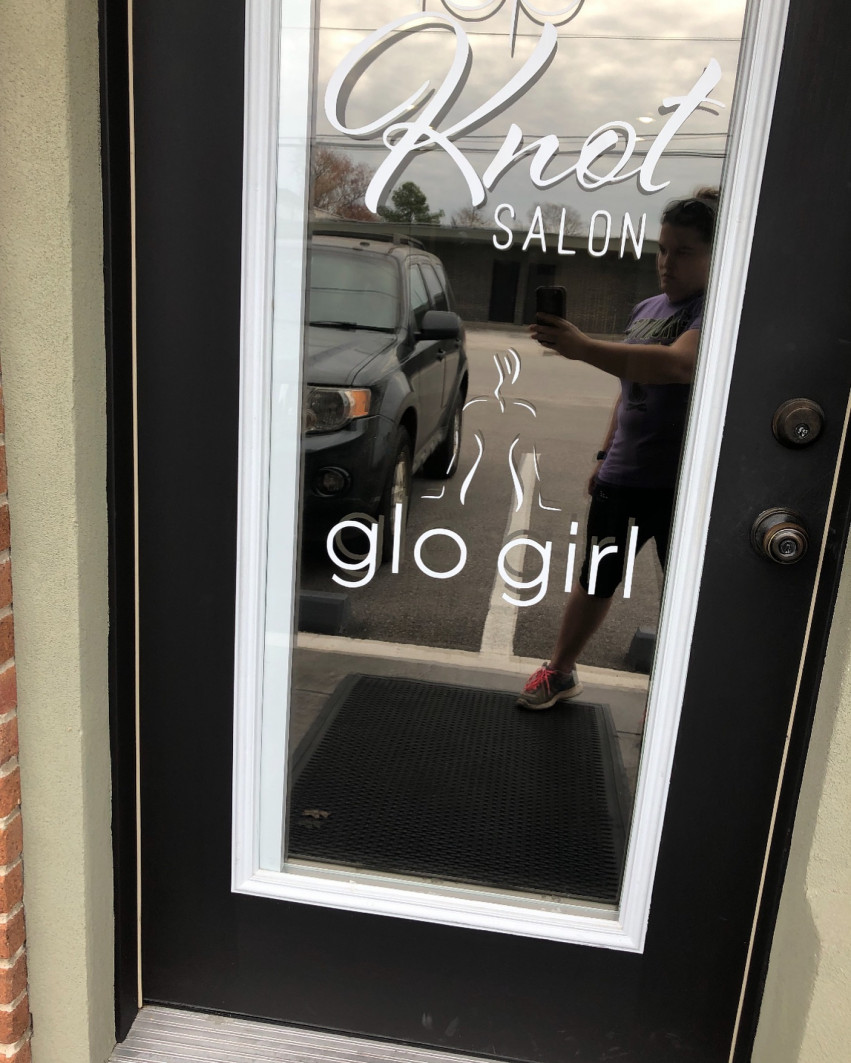 Every technician at GloGirl has completed training through Norvell, the industry's top training course and spray tan certification. Each of them has also received certification through the American Melanoma Society.
"All of them are also trained in spotting skin cancers. So we kind of go above and beyond on just, you know, the simple spray tan," Stacey said. "We do try to educate and inform our clients, not just on how beautiful their spray tan can be, but what are some of the dangers out there with sun exposure."
Not only are they educating clients and going the extra mile, but the team at GloGirl have been doing this for many years and have seen the advancement of products, tools and methods. From the scary orange color that we all once feared, to the flawless finish and sun kissed look created by modern spray tan technology and products, GloGirl was there at the forefront of industry standards. Their experience allows them to treat each client with care and help them achieve the best glow possible!
"The part that I think sets GloGirl above the rest is that we really try to create a tanning experience from the time you book your appointment, to the time that you come in and meet your technicians, to, you know, what service you're going to get and how to take care of your tan once you get home. It is that whole experience."