Heights Highlight: Dance House Fitness
Summer is just around the corner and many of us in the office are working on being the healthiest versions of ourselves! Although, we're definitely not perfect (we REALLY love carbs, y'all.) We needed some motivation, so we moseyed on over a few blocks down to 246 W 19th Street to meet with our friends at Dance House Fitness!
After a 60 minute session, we left DHF feeling empowered, as though we could tackle anything that came our way that day. We also were humbled by our lack of rhythm. However, it wasn't a hindrance to our hip hop style workout which got our heart rate pumping.
Our class was taught by Jenny Sanchez, Co-Owner of DHF, who began her journey in fitness as a personal mission to lose weight, become healthier and inspire others. When she finally found the method that worked best for her she felt obligated to share that opportunity with other people.
"I get to every single day help others feel strong and empowered and inspired," said Jenny. "And I think when people leave DHF, I always say it's not just physical, it really is a lot of mental as well and being able to have an hour to yourself to like destress and feel healthy and feel strong is really good for our mind and our body while having so much fun."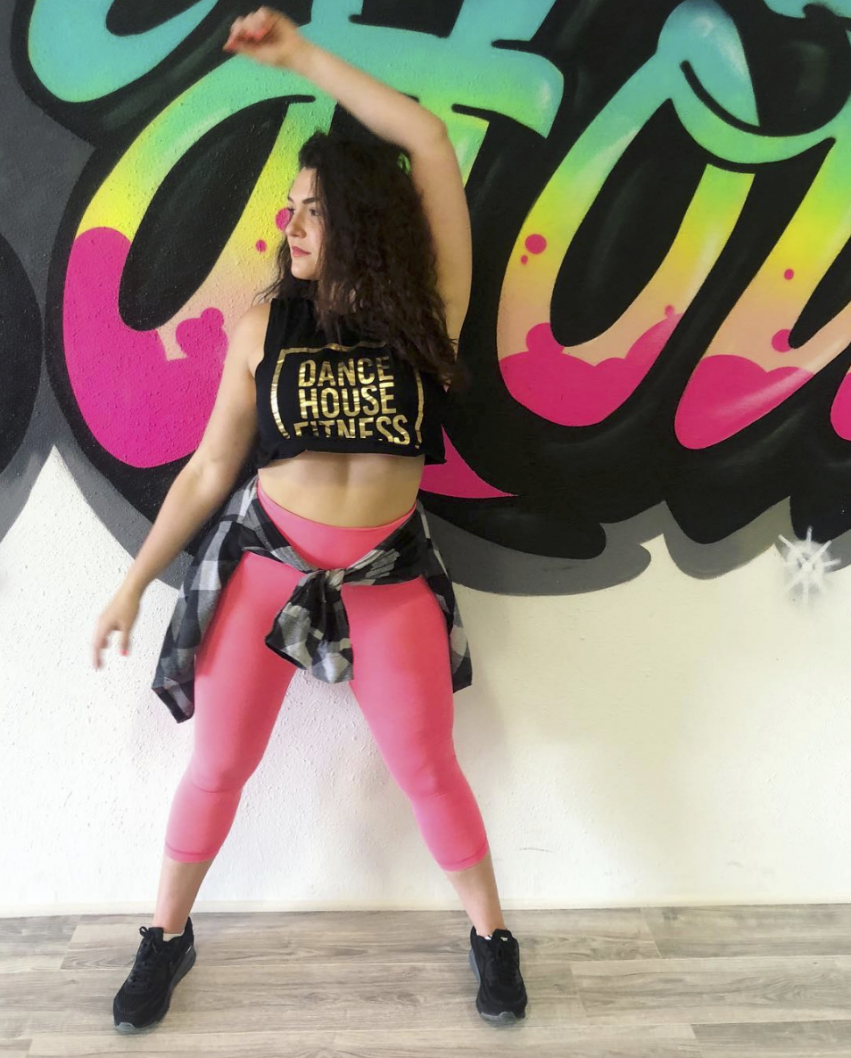 The staff at DHF- Heights have been inspiring the community since opening their second location here in the Heights in February 2018.
"The heights is so energetic. It has a sense of community that we always look for when we're trying to put a studio somewhere. Our other location is in Montrose, kind of in a similar energy vibe. We love 19th street because it has so much character," said Jenny. "And it's far enough from our other studio that it kind of pulls in a different clientele."
DHF is inclusive as one of the very few dance studios in Houston to allow members to join at any skill level. And after talking with many guests of the dance studio, Jenny found that some visitors were intimidated or nervous before their first class.
"I think as soon as they get into class and see everybody on the same page working and focusing on just being their best selves, they forget about that fear and walk out like 'I can't wait to come back,'" said the dance studio co-owner. "I think anything that you're trying for the first time, there's a little bit of an intimidation factor; and as soon as you allow yourself to release the fear and just be present in the moment, you kind of step into the fact that like 'I'm going to be ok, I'm going to get through this.'"
Whether you're an amateur or an expert, you're sure to be challenged in the various categories of classes that DHF has to offer. All workouts are created in house and crafted by DHF instructors. You won't find them anywhere else.
"No one does any of the classes that we do here in Houston because everything is created in house all of our signature classes, whether it be 'Hustle' 'H.I.I.T. That' 'Booty Werk' like all of our programming and all of our choreography is created in house by our instructors which sets us apart from other maybe dance cardio that like shares across different platforms," said Jenny.
So, if you're ready to hip-hop into action you can try a single 60 minute class for a drop-in rate of only $20. For a full menu of pricing and options or tips for DHF Newbies you can visit dancehousefitness.com.